Get Healthy

The Delicious Way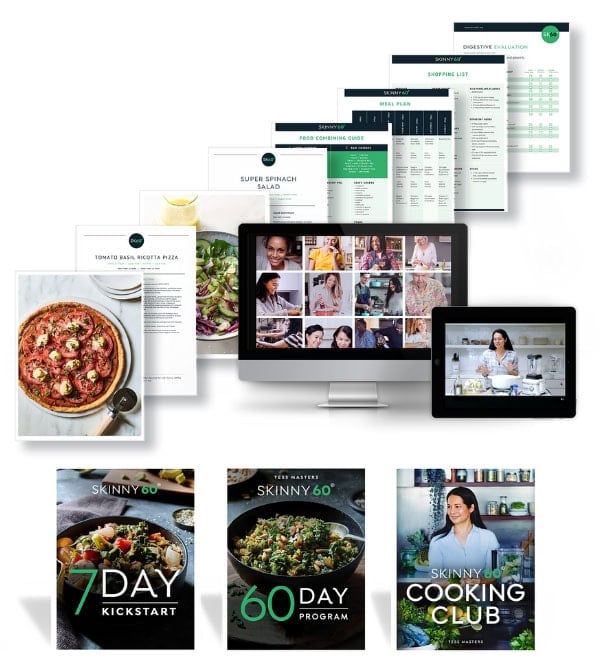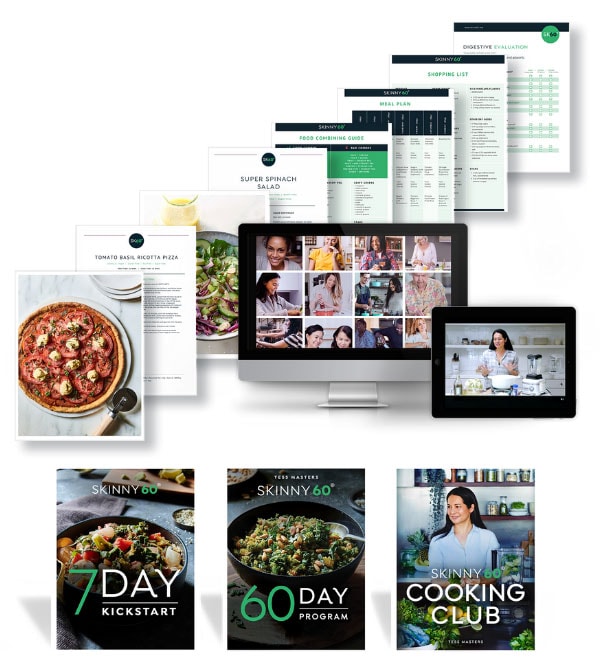 I LOST

35 POUNDS

USING THE

SKINNY60® SYSTEM!
And, I have helped thousands of other people get healthy and lose weight.
DOES THIS SOUND LIKE YOU?
I'm totally overwhelmed

with work and taking care of my family that I just don't have time to take care of myself.

I grab snacks and junk food

to fill up on the fly because it's quick and easy, and there is "not enough time" to eat healthy.

I feel bloated and tired

and need more energy to enjoy my life.
I've packed on the pounds

and I can't shake the muffin mound!

I'm sick of crappy diet food

and don't want to feel depressed.

I'm stuck on a yoyo diet spiral

and I need to find something that works!
I've spent the last 30 years trying countless diets, and working with some of the most respected doctors and dietitians in the country to combine the BEST PROVEN STRATEGIES into a SIMPLE SYSTEM that really works!

in The Blender Girl community.

with Penguin Random House.

have used my programs to get healthy and lose weight.
Wherever you are on your journey, we want to help you.
TONI - MELBOURNE, AUSTRALIA
"THIS PROGRAM CHANGED MY LIFE!"
"I will forever be grateful for the change this program has made in my life. I lost 30 pounds (14kg), my clothes fit better, and I'm more confident. My husband joined when he saw my results. I am busy with work and two young kids. So, the first week was overwhelming. But, by day 5, I was sleeping better, waking up ready to tackle every day, and the hard aspects dropped away, and it became about improving on yesterday's wellbeing. Over time the principles become second nature, and things get easier. There are so many great recipes. I loved the chocolates, the chili, the curry! By week 4, I had the confidence to make up my own meals, and added the different sauces to make a feast! Tess is a genius with food and health, she knew everything would happen for me before it happened! For anybody who really wants to change the way they feel, this program is an investment in the rest of your life, not just 60 days."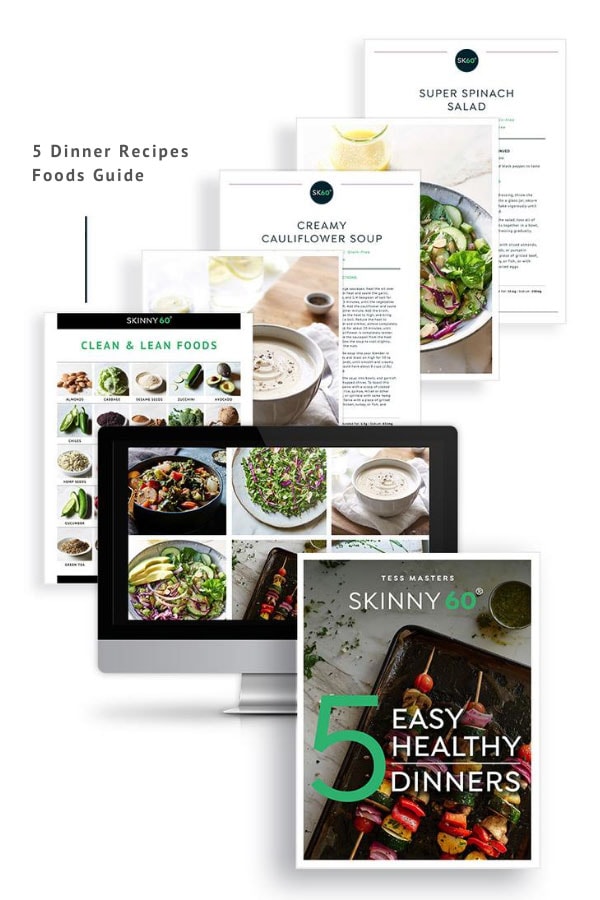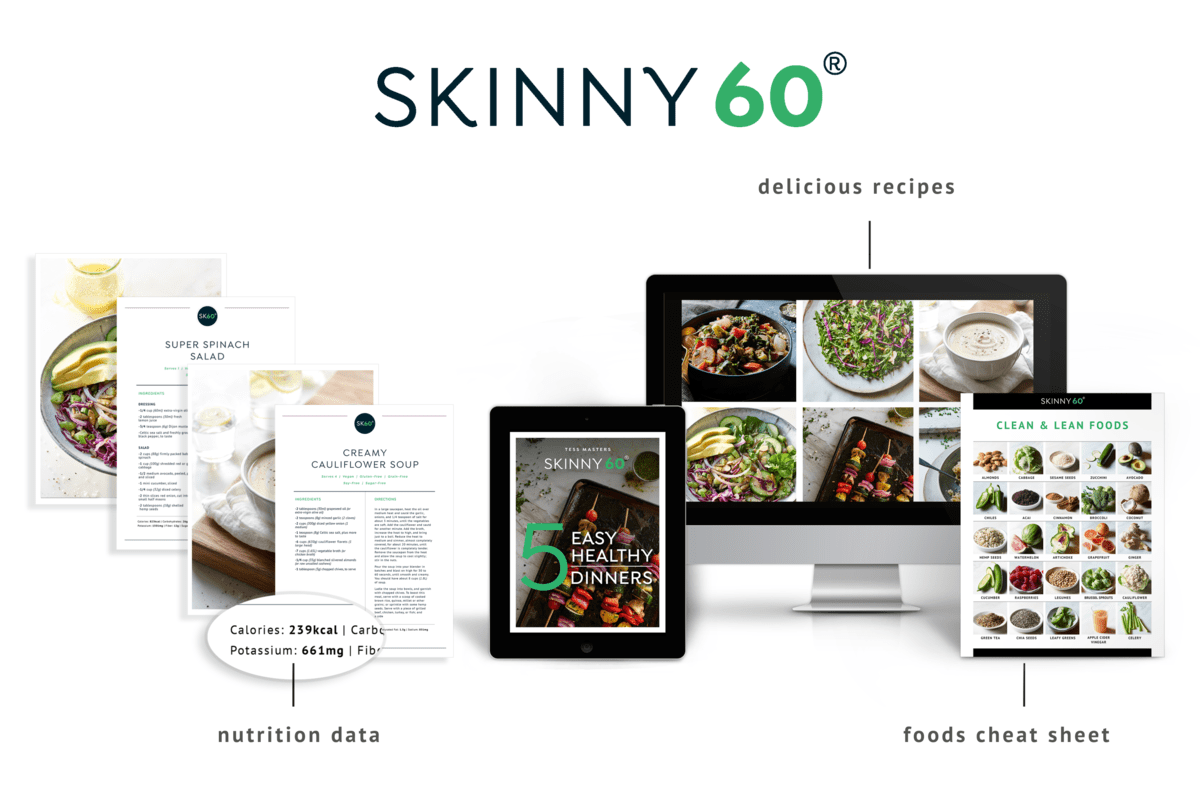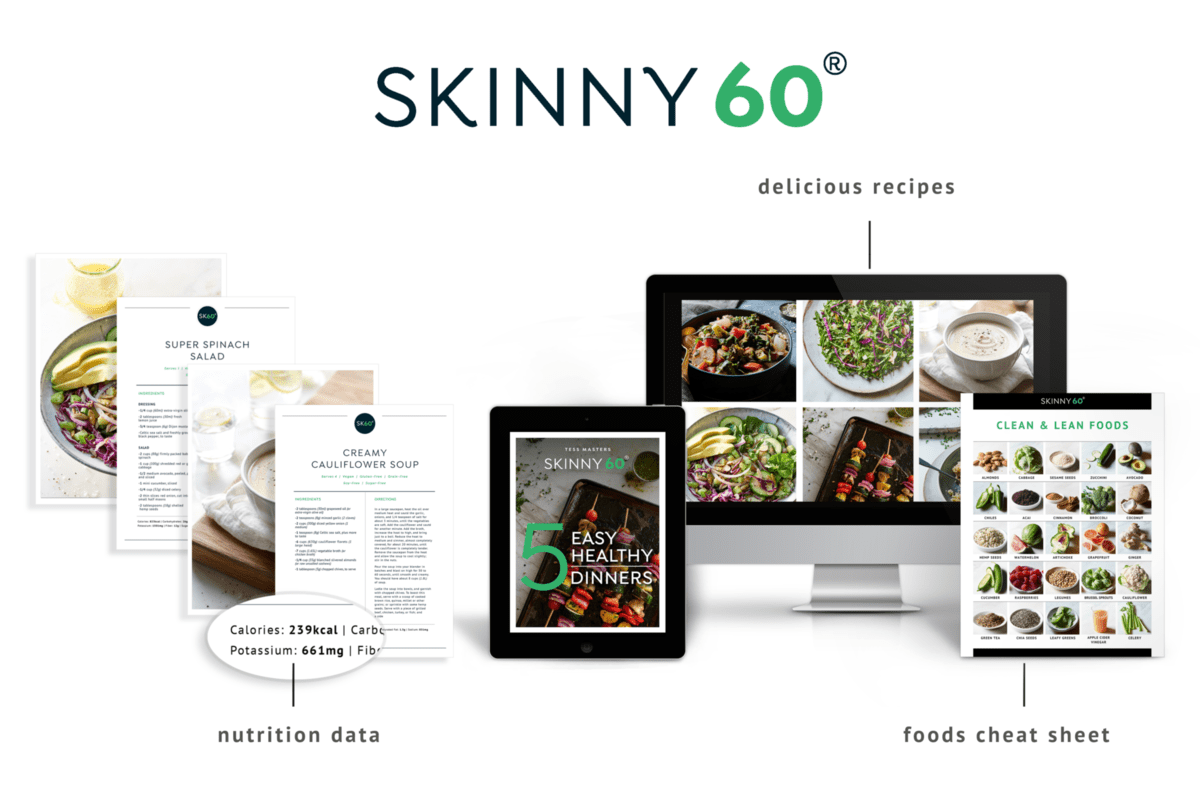 Not ready to get healthy, lose weight, and have more energy?
Don't Leave Empty-Handed.
Enjoy some of the most popular Skinny60® dinner recipes.
TARA - PHOENIX, ARIZONA
"I WENT FROM A SIZE 14 TO A 10!"
"Skinny60® was life-changing. I lost 12 pounds, and I went from a size 14 to a 10! My husband did it with me, and he lost over 30 pounds! My relationship with food has totally changed. It's not a relationship of guilt anymore. I feel happier, healthier, empowered, excited, and I have so much more energy for my life and for my kids! My digestion is better, I feel confident, my restless leg syndrome went away, and the pain from my endometriosis is a fraction of what it used to be. And the recipes are so good and packed with flavor! We love the tacos, bolognese, lasagna, crackers, and chocolates, and so did our friends who ate them! The food feels like an indulgence, rather than a sacrifice. The knowledge that came from this program and how I feel is priceless. This is an upgrade to your lifestyle and diet. It takes some adjusting at first. But, once you do it and you see the results and feel so great, you don't want to go back. This is a permanent change for me and my family"