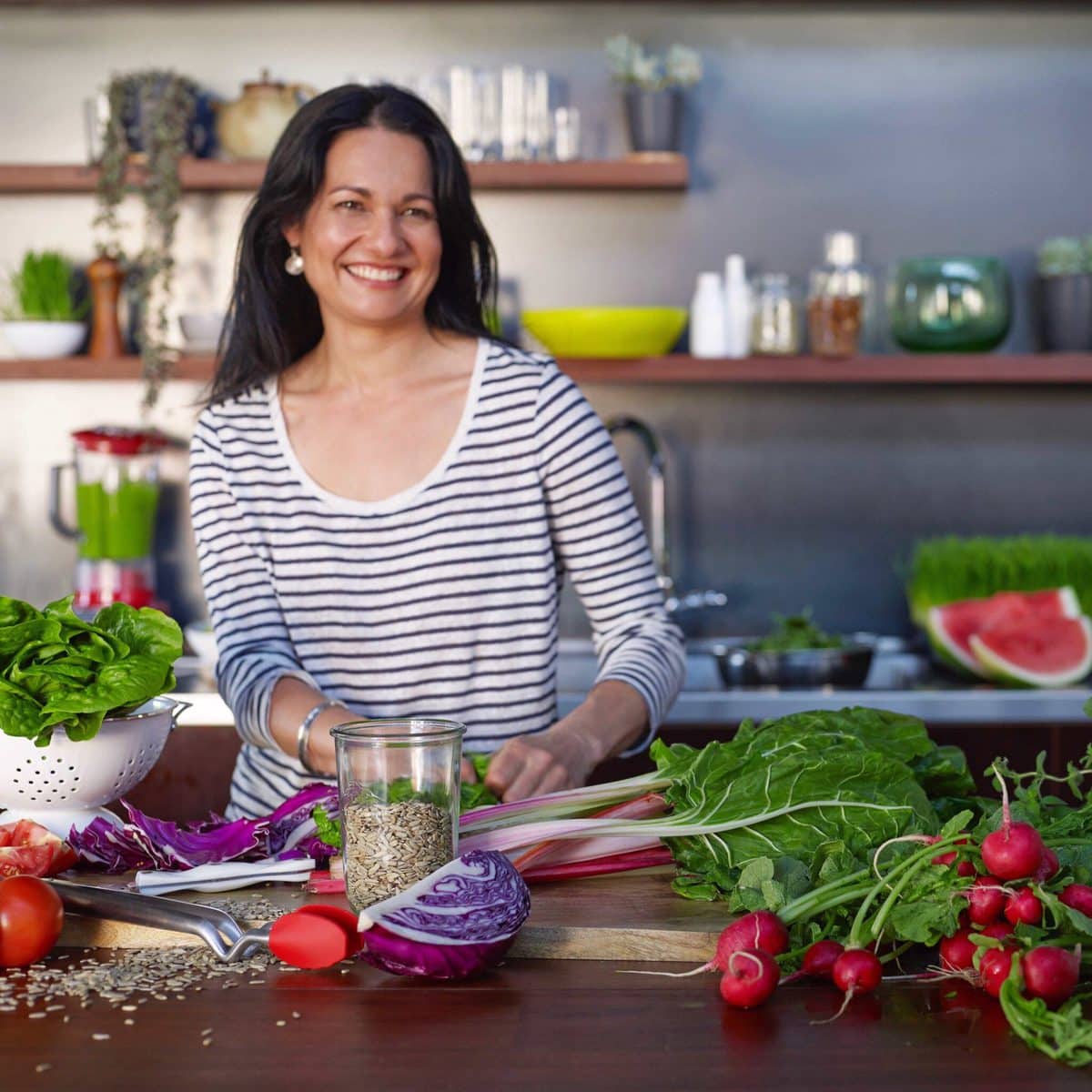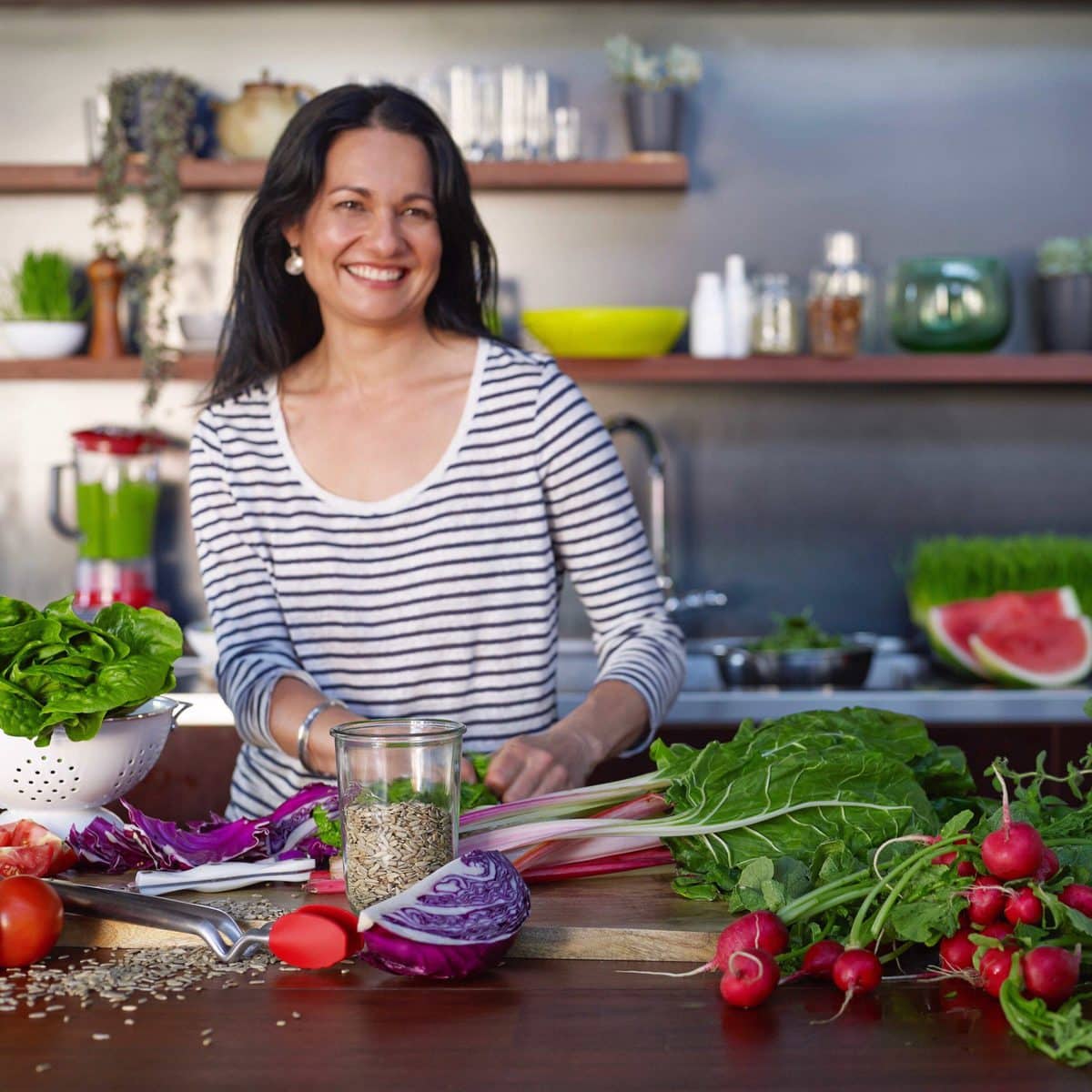 Do you
WANT

to lose weight?
Do you
NEED

more energy?
Do you
DREAM

of looking AMAZING?
THE PLATINUM PASS

gives you

FULL ACCESS

to both the 60-Day Weight-Loss Program and Cooking Club materials for one year.

AND

GET PERSONAL SUPPORT from Tess (1:1 calls) and access to her team of dietitians FOR ONE YEAR to fast-track your results!
WHAT WOULD LIFE BE LIKE IF YOU WERE:
THIS IS WHAT HAPPENS ON SKINNY60®.
STOP IMAGINING the life you want. MAKE IT HAPPEN.
JOIN Skinny60® and make your dreams your reality.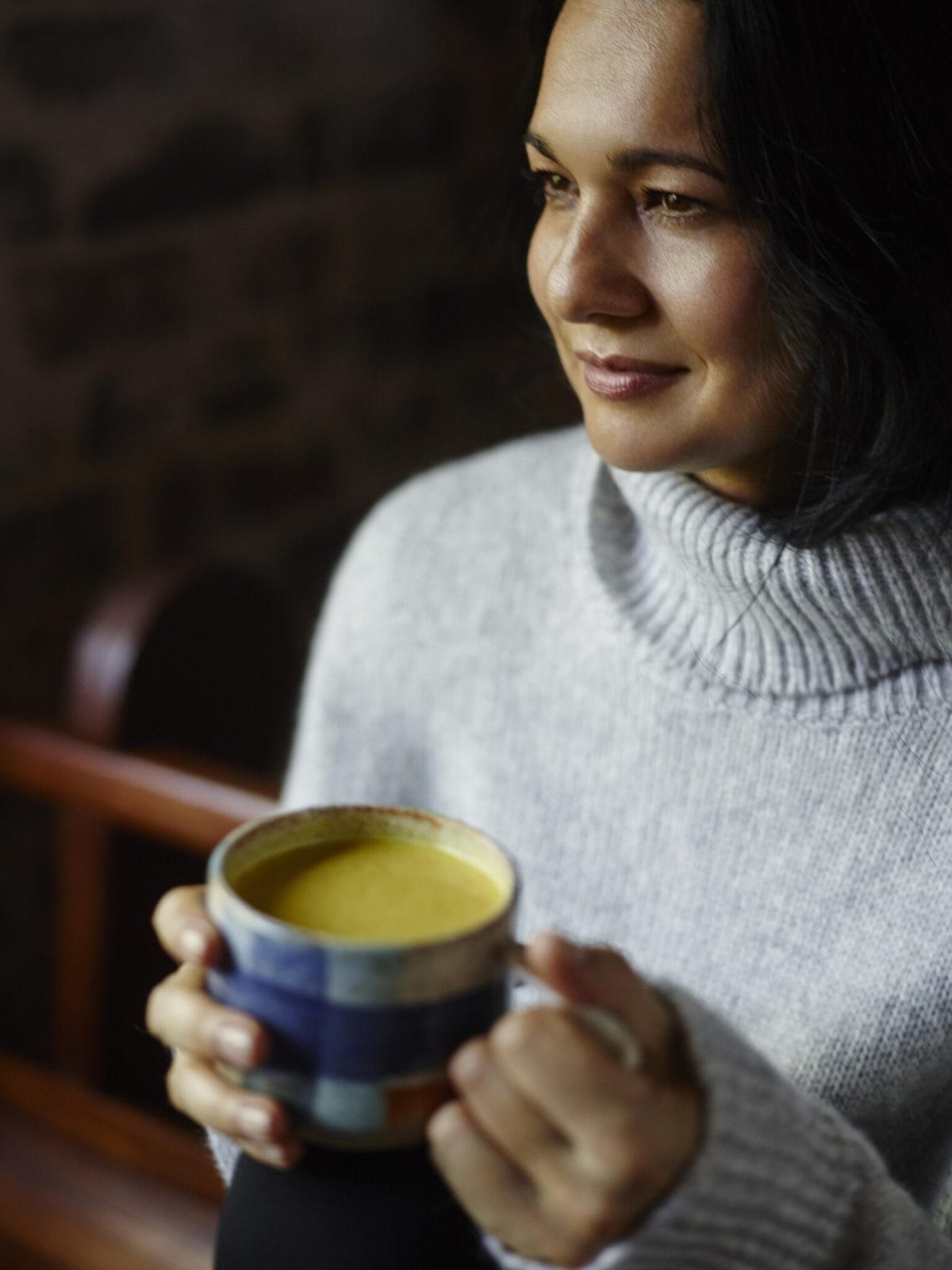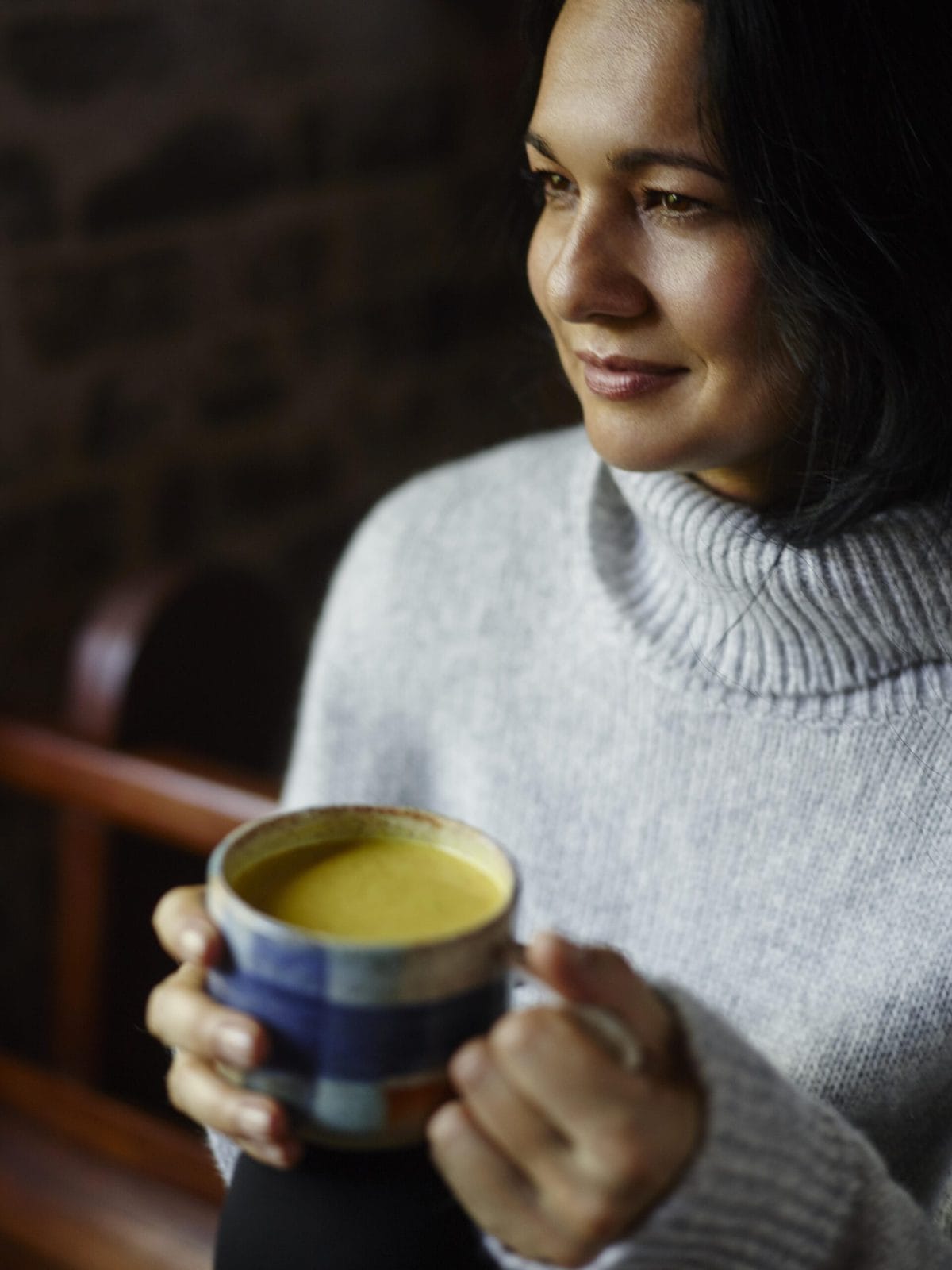 "I've tried a million times to lose weight, and I've failed.
Forget counting calories and carbs, obsessing over your portion sizes, and weighing yourself every day until you're crazy, miserable, or beating yourself up so much you can't get out of bed! Ditch deprivation, it's all about abundance with Skinny60®. Instead of counting calories, we're utilizing strategic combinations of foods to dial up your digestion and weight loss. The SK60® mantra is:
NO STARVATION, NO SUFFERING, NO SACRIFICE. 
Forget warped carrot sticks, wilted lettuce leaves, and wet cardboard. Tess is a super-taster and creates mind-blowingly delicious flavors with healthy versions of classic comfort foods. So, you will be excited to eat the recipes, and so will your family and friends. Over 25,000 people have gone through Tess's programs, and the #1 response is: "This is the best food I've ever had." (Yep, big claim. But, we deliver.)
The portion sizes are huge. You will not be hungry. In fact, most people can't eat everything, and often have leftovers!
Follow the meal plan OR choose any recipes on our site based on your budget, lifestyle, and flavor preferences, so eating is easy and fun.
If you're busy, don't want to cook, or are traveling, you can stick with the principles and totally eat out, make your own food, and enjoy yourself at a party. Skinny60® is designed so that can follow the plan while enjoying the rest of your life.
We have a GOOD, BETTER, or BEST attitude during Skinny60®. There are no "failures". You just show up for yourself every day, and do the best that you can. If you "fall off the wagon",  relax. We're striving for PROGRESS, not perfection. Tomorrow is a new day, and we'll be there to support you. We celebrate every "WIN" in the group.
The program was created in consultation with respected dietitians and doctors, and uses proven weight-loss strategies backed up by science and research. We're not stabbing in the dark here. This is a systematic approach that works. Follow the core principles, and the weight will fall off you like hot fudge off a sundae!
With the Platinum Pass, you get personal support from Tess and her team of dietitians every day for a whole year. You have full access to consecutive live cycles of the 60-day program and all Cooking Club classes. So, you can join live video calls every single week for a year to make sure you stay on track with your weight loss and health goals.
With Skinny60®, you are NOT ALONE.
You CAN DO this. You WILL DO this.
We are here to help you CRUSH THIS! Are you ready?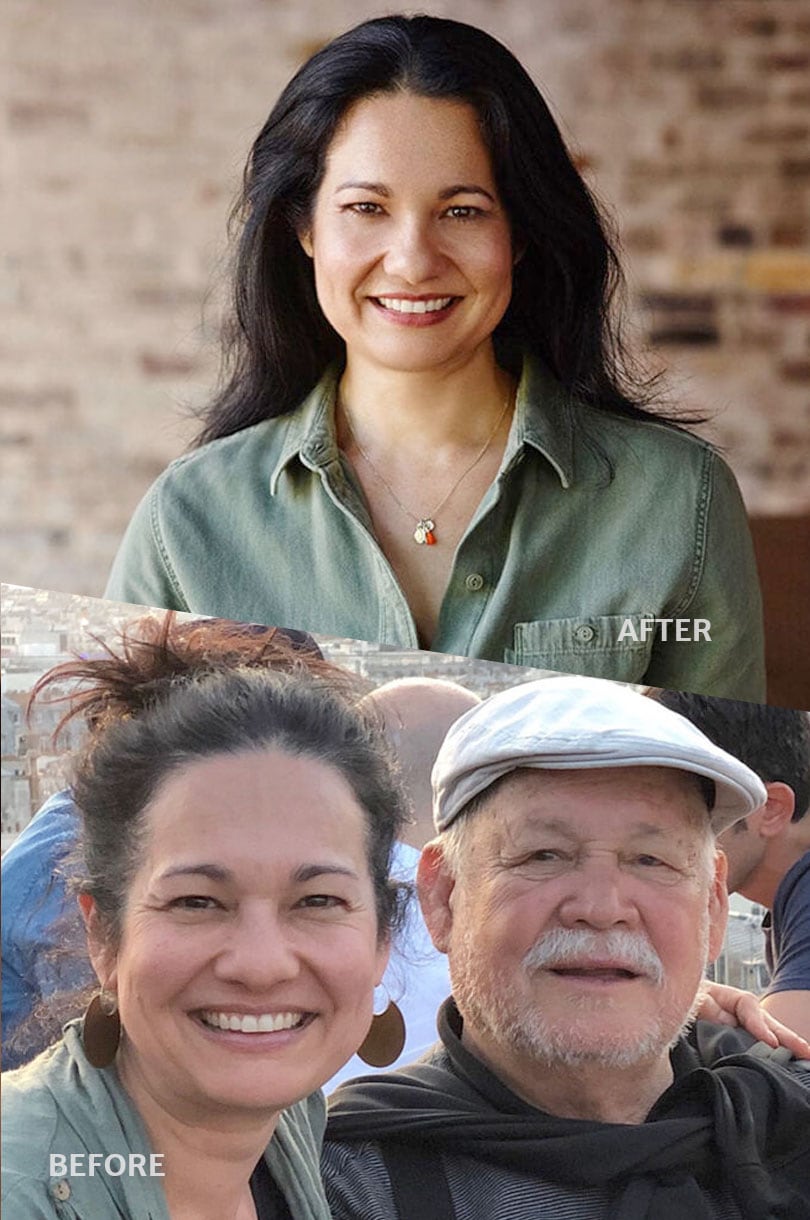 And, I want to be your health champion. After struggling with my weight the last few years, I found the solution, and I want to share it with you! 
For most of my life, I ate healthy, exercised regularly, had a fast metabolism, and never put on weight. (Yeah...one of those people.) Until I turned 40....and everything changed. My hormones shifted, and a hectic schedule writing books and touring helped me pack on 30 pounds. I had a bloated bulging belly and saddlebags, I felt heavy and tired, and looked like a puffed up blowfish. 
The wakeup call came when my dad was diagnosed with cancer. His recovery inspired me to address my own health. I developed an eating and wellness plan for myself based on my nutrition studies, personal experience, and work in the wellness space. I lost 35 pounds, and I had more energy than I had ever had in my life. I shared the results with my community, and the response was overwhelming. So, I put a group of beta testers through the 60-day program, and the weight-loss and health transformations were extraordinary! And, the Skinny60® was born.  
The key to sustained weight loss and better health is loving the food that you're eating. And, making healthy food taste decadent and delicious is my super power. 
So, if you're feeling overwhelmed, defeated, lost, and unsure what to do to take back control of your life, let me show you how to lose the weight, and keep it off! 
Are you with me?
Skinny60® Weight-Loss System
Over 200 delicious, healthy recipes
Weekly Meal Plans
Weekly Shopping Lists
Nutrition Software
Weight Loss Journal
Digestive Evaluation
Protein Evaluation
Eating Out & Travel Guide
Exercise Guide
Food Combining Cheat Sheets
Live Weekly Cooking Classes
Club Recipe Archives
Cooking Class Video Archives
Monthly Video Calls with Wellness Experts
1:1 Video Calls with Tess
Support from Dietitians
Weekly Video Calls 
Weekly Office Hours
Daily Emails
Private Facebook Community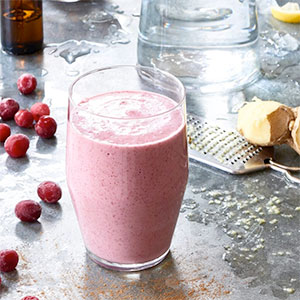 Smoothies
Chocolate Espresso
Glowing Green
Blueberry Pie 
Grapefruit Fennel
Berry Mint Magic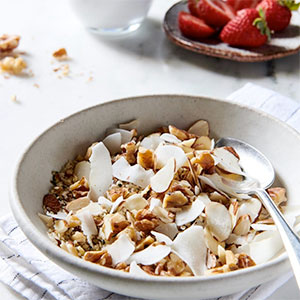 Breakfast
Avocado Toast
Overnight Noats
Breakfast Fry
Nutty Seedy Cereal
Almond Chia Pudding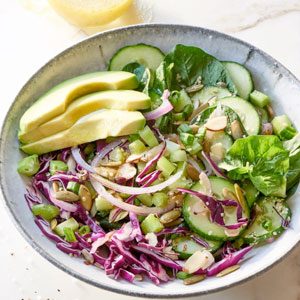 Salads
Taco Salad
Panzanella 
Avocado Chimichurri 
Marinated Mushroom 
Asian Eggplant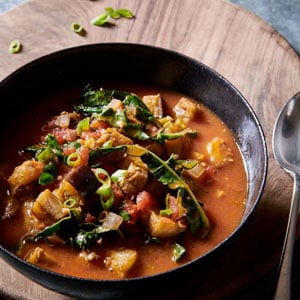 SOUPS
Creamy Cauliflower 
Meaty Mushroom
Vegetable Chowder
Roasted Butternut Squash 
Coconut Lemongrass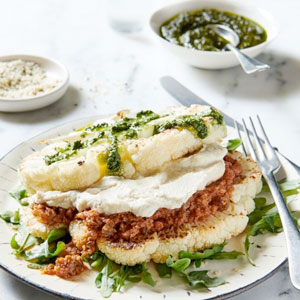 Meals
Bolognese 
"Mac" and Cheese
Cauliflower Fried Rice
Mushroom Stroganoff
Avocado Sushi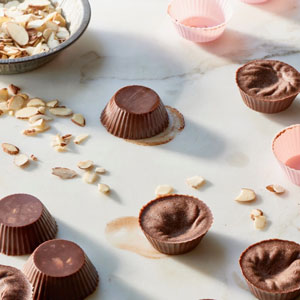 Snacks
Almond Crackers
Chocolates
Bean-Free Hummus
Lemon Pudding
Guacamole
FREQUENTLY ASKED QUESTIONS
How much weight will I lose?
Factors like diet, age, gender, body size, muscle mass, genes, hormones, environment, drugs, and physical activity influence metabolism. Base metabolic rate (BMR) measures energy use at rest; and above-base metabolic rates vary with activity and stress.
Our healthy meal plan, in conjunction with regular exercise, is an effective way to help regulate metabolism and lose weight. But, how much weight you will lose on the program will vary. Having said that, on average, previous participants have lost between 10 and 48 pounds.
Listen to the amazing results from previous participants.
What kinds of recipes are included?
You have access to over 200 recipes that are:
low carb
plant-based (dairy-free, egg-free)
gluten-free
soy-free
sugar-free
You have the option to supplement the recipes with animal protein from our approved list, and you can mix and match recipes to suit your dietary stripes, flavor preferences, and budget.
How much will the groceries cost?
You will do one pantry shop before your start the program to get the staples (olive oil, vinegar, etc) that are used in the recipes for the 60 Days. That typically costs about $300.
Then, once your kitchen is set up, we estimate the cost of the produce to be about $100 and $120 per week. Costs will vary according to how you customize the meal plans, and how many recipes you make.
If you choose to supplement the plant-based recipes with high quality animal protein, your grocery bill may be higher (although, you will not be consuming as many nuts and seeds).
How long will the food prep take?
On average, it takes about 1 hour per day to make the meals and snacks; and 3 to 4 hours on the prep day to get ready for the next week.
Most recipes take between 10 and 30 minutes to prep or assemble. You will often be eating leftovers for lunch to make prep easier. There are a handful of recipes that take 1 hour. But, you will make them once, and freeze portions for future weeks.
So, your food prep will decrease as your move through the program.
Will I be hungry?
Not likely. This is not a starvation diet, it is a celebration of food, flavor, and abundance.
You will be eating three to five times each day (breakfast, mid-morning snack, lunch, afternoon snack, and dinner.) In addition to this, the portions on the meal plan are deliberately generous to accommodate even the most voracious appetites.
Having said that, everybody is different, and should you feel hungry, we have provided delicious snack recipes as well as list of recommended snacks.
Will I get enough protein?
Yes, and you control your protein intake using our protein boosters once you determine your needs with our Protein Evaluation. The core recipes are high in plant-based protein, and then you have the choice to supplement the recipes with high quality animal protein from our approved list and/or additional plant protein.
Can I eat out and travel?
Yes! The Skinny60™ is a flexible program that you can follow while living your regular life with family and friends.
Sticking to the meal plans will help you get the best results. But, working, socializing, and traveling is a normal part of life. And, some days, we all just don't feel like cooking!
You can eat out, go to parties, and travel on the program. Our Eating Out and Travel Guide make choosing meals easy!
Can I eat the food with my family?
Absolutely! The recipes can be scaled with a click of the button with our meal plan software.
Many participants do the program with their spouse or partner. And, the recipes are family-friendly, and many dishes such as the bread, crackers, pudding, chocolates, and smoothies are really popular with kids so you can teach them healthy habits, too.
Can I drink coffee and tea?
Yes! Caffeine can aid weight loss and fat burning when consumed at appropriate times for your activity levels and workout schedule.
If you do consume caffeine, we recommend consuming it in moderation in the morning or afternoon, not in the evening, to support quality rest and sleep.
Our daily routine guidelines can help you learn more about making caffeine work for you during the program.
Can I drink alcohol?
This is the Skinny60™, not the Dry60.
A glass of alcohol here and there on the "Your Choice" days (Saturdays and Sundays) will not impede your progress, when consumed in moderation.
However, you will get the best results if you refrain from consuming alcohol during the program, particularly wine and other alcohol that is higher in sugar.
Do I have to exercise?
You will get the best results with your weight-loss agenda if you move and exercise as much as possible every day.
Develop your exercise protocol based on your level of comfort and ability in consultation with your doctor or healthcare practitioner. We do not provide a formal exercise routine.
Do I need to consult with my doctor?
Even though this is a clean eating program and is not an extreme approach, we recommend that you make an appointment with your doctor or healthcare practitioner who is familiar with your medical history to determine whether the Skinny60™ program is suitable for you.
We also recommend reviewing your current medications and supplements with your practitioner to determine whether our recommended supplements (multivitamin, digestive enzymes, glutamine, magnesium, and probiotics) are right for you.
Can I participate if I'm being treated for a medical condition?
It depends on what the condition is and what the circumstances are. Please consult with your doctor or practitioner to get approval to participate in the Skinny60™ program, and reach out to us with any questions.
Can I do the program if I'm pregnant or nursing?
No, we do not recommend pregnant and nursing mothers participate in the program.
Not ready to lose weight, have more energy, and look incredible?
Don't leave empty-handed.
Enjoy some of the most popular Skinny60™ recipes.