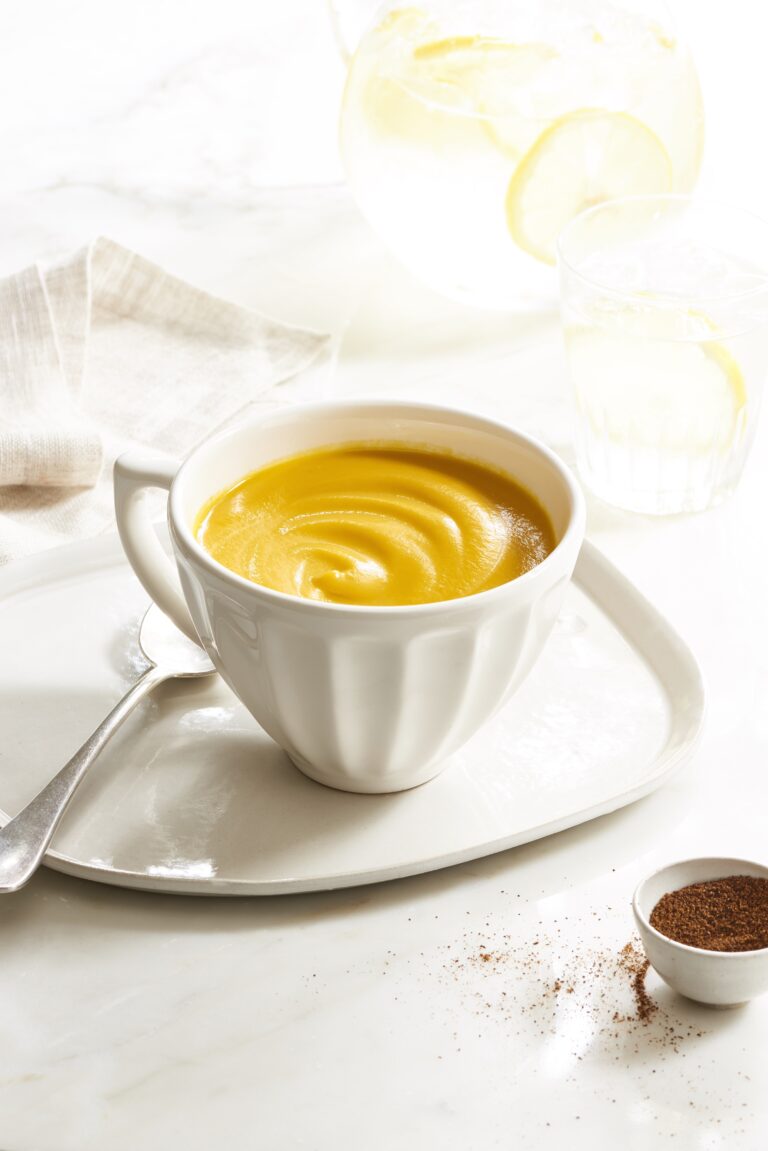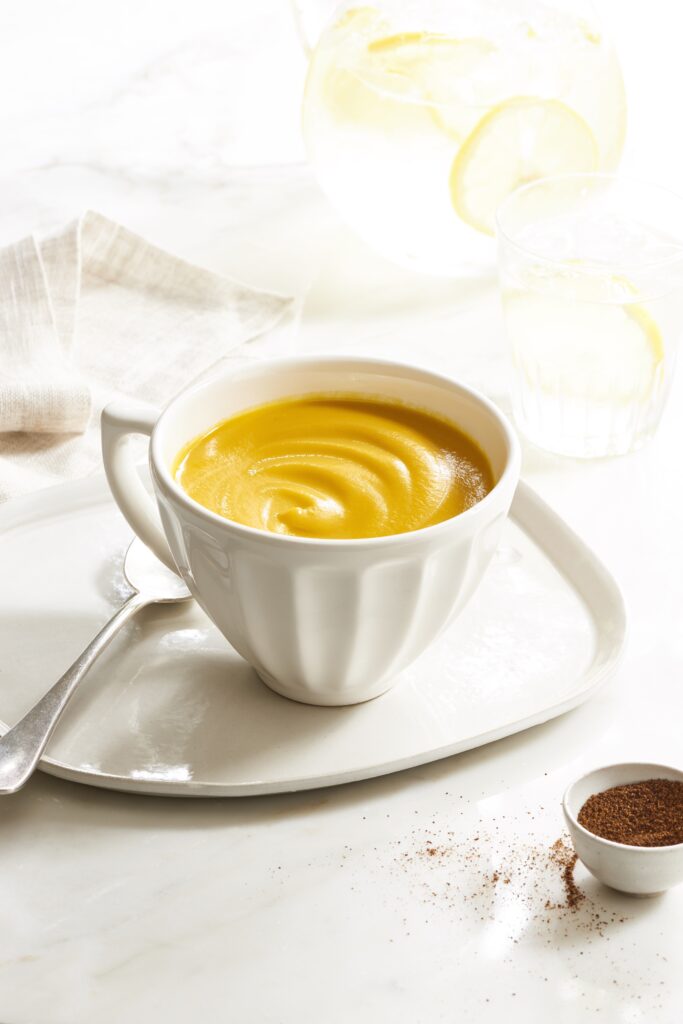 Carrot Squash Soup
This simple soup is sublime. The sweetness of the carrots, butternut squash, and coconut milk mesh beautifully with the ginger, turmeric, and coriander to deliver a fabulous flavor that dances across your tongue while it massages your belly. And, this soup is as functional as it is flavorful. Loaded with antioxidants and anti-inflammatory agents, this soup is an immunity ace. This soup freezes really well, too!
Download Recipe Card
Instructions
In a large pot over medium-high heat, warm the oil, and sauté the onion, garlic, ginger, turmeric, coriander, and 1/2 teaspoon of the salt for about 5 minutes, until the onion is soft and translucent and the spices are fragrant.

Add the carrots, butternut squash, broth, and 1/2 teaspoon of the salt. Increase the heat to high, and bring the soup to a boil. Reduce the heat to medium-high, and simmer, mostly covered for about 20 minutes, until the vegetables are tender. Stir in the coconut milk, lime juice, pepper, and the remaining 1/2 teaspoon of salt. Remove the soup from the stove, and allow the soup to cool slightly.

Transfer the soup to your blender, and blast on high for 30 to 60 seconds, until smooth and creamy. Add salt and lime juice to taste.
Video
Notes
YIELD 
Makes 8 cups (1.9l) of soup.
SERVING
1 serving = 2 cup (480ml) 
BUTTERNUT SQUASH
Substitute with pumpkin (or other Winter Squash) or orange-fleshed sweet potato. 
PROTEIN BOOSTERS
Do not add protein (plant or animal) to this soup to adhere to SK60® food combining principles.
FOOD COMBINING
Combines well with other starchy vegetables, non-starchy vegetables, leafy greens, sea vegetables, quinoa (or other grains), or any of the Magic Foods (that combine well with any foods). Does not combine well with animal protein, protein fats (nuts and seeds), and fruit. Refer to the SK60® Master Food Combining cheat sheet.
Nutrition
Calories:
321
kcal
|
Carbohydrates:
42
g
|
Protein:
5
g
|
Fat:
15.7
g
|
Saturated Fat:
1
g
|
Sodium:
1077
mg
|
Potassium:
1054
mg
|
Fiber:
9
g
|
Sugar:
15
g
|
Calcium:
135
mg
|
Iron:
2
mg