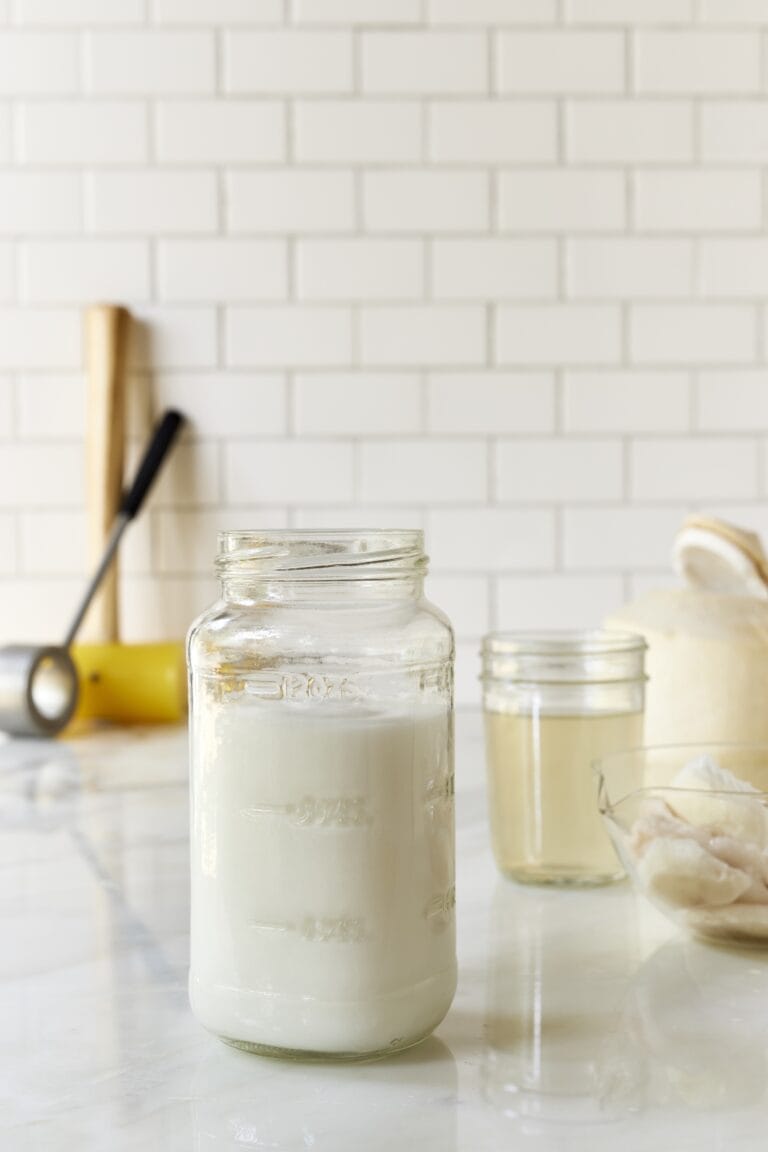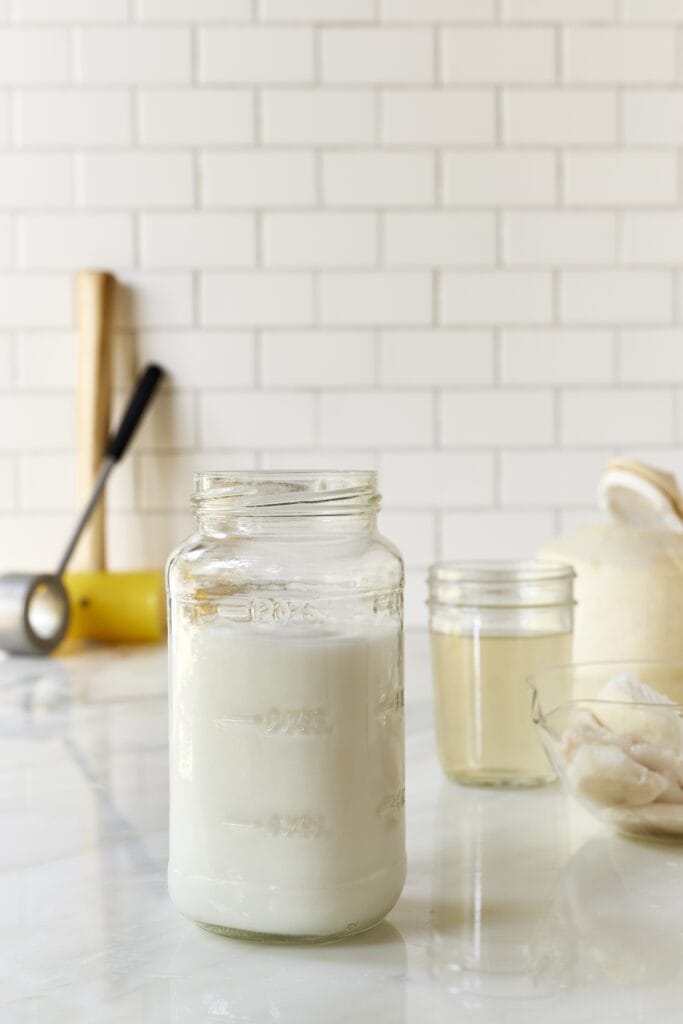 Coconut Milk
Ingredients
Sweetened Milk (Unsweetened Milk +):
Instructions
Throw the water and shredded coconut into your blender, and blast on high for 30 to 60 seconds, until the coconut is pulverized.

To strain, place a nut milk bag over a large container (a glass mason jar, jug, or bowl), pour the milk in, and gently twist and squeeze the bag until all the liquid has passed through.

If you're flavoring the milk, rinse the blender container, and place the strained milk back into the container with the dates and vanilla extract, and blast on high for 30 to 60 seconds, until smooth and creamy. 

Transfer the milk to a sealed container, and store in the fridge for up to 5 days. (See the Notes.) It's normal for homemade coconut milk to separate when stored. That's how we know it's fresh! Just shake or blend again before using.

Freeze leftover milk in ice cube trays to make "flavored ice" to add a creamy texture to smoothies or drinks.
Notes
YIELD:
Makes about 3 cups (720ml) of strained milk.
SERVING:
1 serving = 1/2 cup (120ml). Nutrition data is for the unsweetened milk.
CONSUME IN MODERATION
: Because of the high saturated fat content, consume this milk sparingly as part of a balanced diet. We recommend no more than two servings of coconut per week to support better heart health. 
TIMING:
Because of the higher carbohydrate load and inclusion of fruit, this milk is best consumed before noon to support better digestion, rest, and sleep. 
COCONUT:
Be sure to use dried coconut that is fresh or your milk could have a musty flavor. Use unsweetened toasted coconut for a richer coconut flavor.
DATES:
For the best flavor and texture with the sweetened milk, use a fresh pitted date. To soften dried or fresh dates for the smoothest consistency, soak the date in the finished unsweetened coconut milk for 10 to 15 minutes before blending with the vanilla extract. 
PROTEIN BOOSTERS:
Check the protein content of the core recipe, review your protein needs, then refer to the
SK60® Protein Boosters cheat sheet for the appropriate portion size.
Plant Protein:
Blend in 2 tablespoons of blanched slivered almonds, or 1 tablespoon of chia seeds.
Animal Protein:
You can consume animal protein at the same time as the unsweetened milk. If you add dates (or other fruit), wait one hour, and then consume animal protein.  
FOOD COMBINING:
Combines well with protein fats (nuts and seeds), fruits, leafy greens, or any of the Magic Foods (that combine well with any foods). The unsweetened milk combines with animal protein. Does not combine well with quinoa (or other grains), or starchy vegetables. Refer to the SK60® Master Food Combining cheat sheets.
Nutrition
Calories:
44
kcal
|
Carbohydrates:
2
g
|
Fat:
4.3
g
|
Saturated Fat:
3.8
g
|
Sodium:
3
mg
|
Potassium:
36
mg
|
Fiber:
1
g
|
Calcium:
3
mg