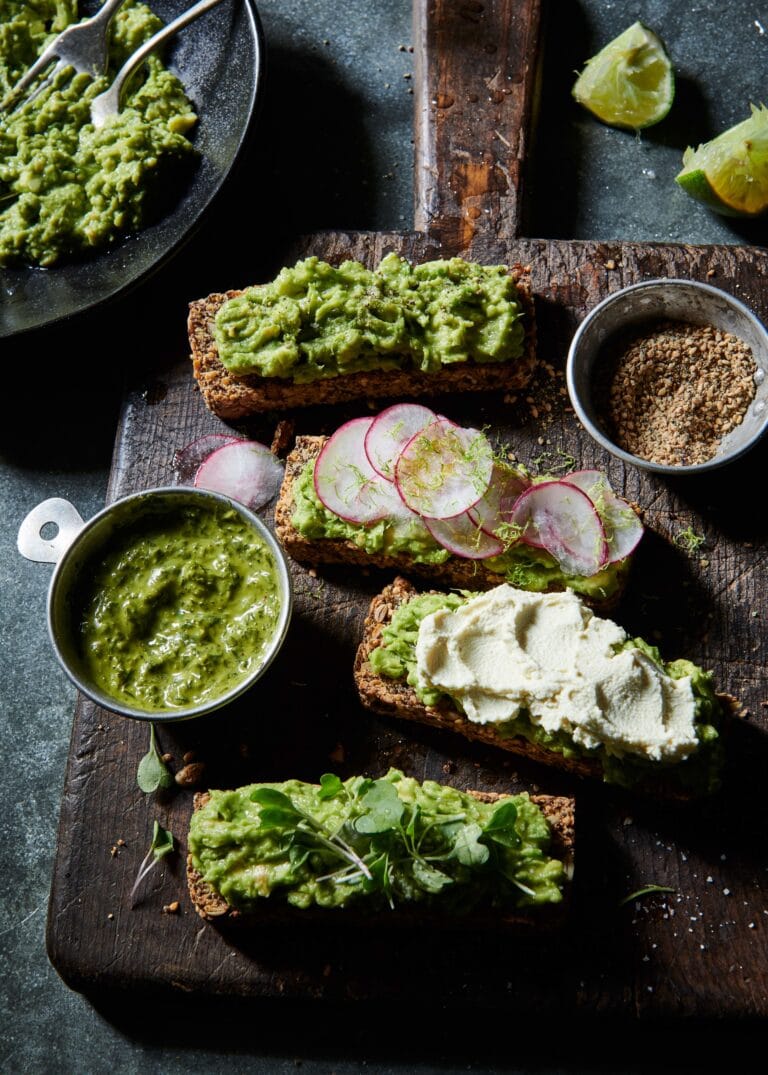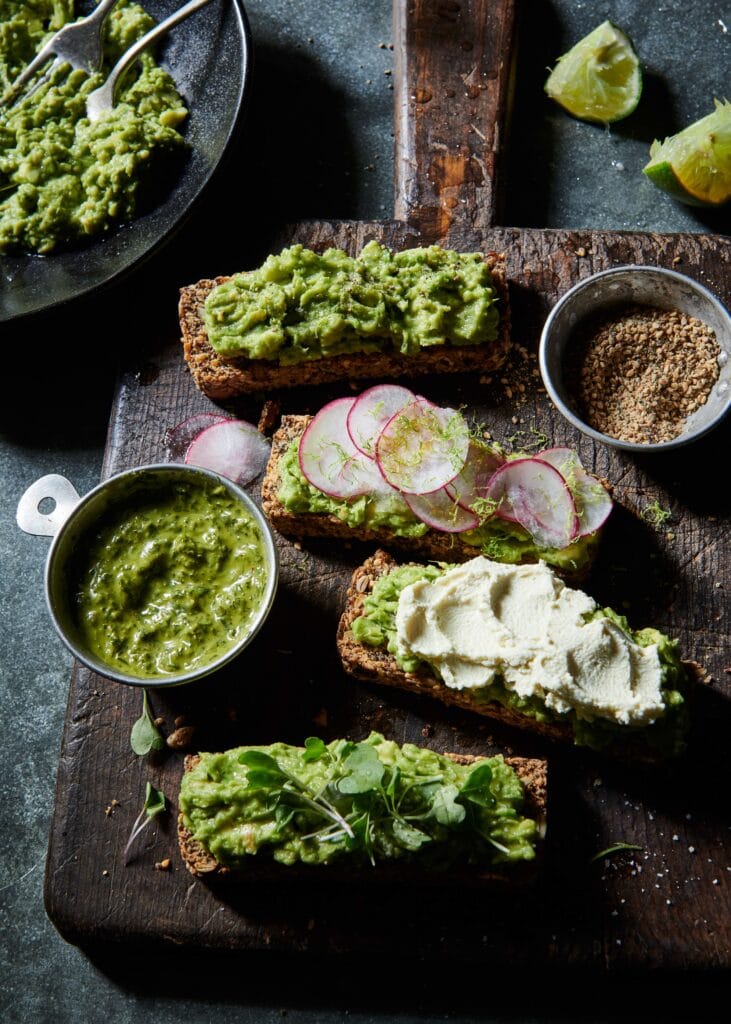 Avocado Toast
Instructions
Preheat the oven to 400ºF/200ºC.

Line a small baking sheet with parchment paper or a silicone liner.

Place two slices of SK60® Bread on the prepared baking sheet, and toast for 10 minutes, until the bread is starting to get crisp. Turn the slices over, and bake for a further 5 minutes, until toasted and starting to brown.

In a small bowl, combine the avocado, lime juice, salt, and pepper. Add more lime juice, salt, and pepper, to taste.

Spoon half of the mixture onto each slice of toast. Add any booster toppings, and enjoy immediately.
Video
Notes
LIME JUICE:
Substitute with fresh lemon juice. 
OPTIONAL FLAVOR BOOSTERS:
Top with microgreens, sprouts, thinly sliced radish, or SK60® Ricotta, Pesto, Cheese Sauce, or Parmesan. 
PROTEIN BOOSTERS:
Check the protein content of the core recipe, review your protein needs, then refer to the SK60® Protein Boosters for the appropriate portion size.
Plant Protein:
Garnish with hemp seeds or white sesame seeds.
Animal Protein:
Top with cooked eggs.
FOOD COMBINING:
Combines well with other protein fats (nuts and seeds), animal protein, leafy greens, non-starchy vegetables, sea vegetables, fruit, or any of the Magic Foods (that combine well with any foods). Does not combine well with quinoa (or other grains), or starchy vegetables. Refer to the FOOD COMBINING page and the SK60® Master Food Combining cheat sheet.
Nutrition
Calories:
517
kcal
|
Carbohydrates:
29
g
|
Protein:
15
g
|
Fat:
41.9
g
|
Saturated Fat:
7.8
g
|
Sodium:
453
mg
|
Potassium:
926
mg
|
Fiber:
20
g
|
Sugar:
3
g
|
Calcium:
230
mg
|
Iron:
5
mg