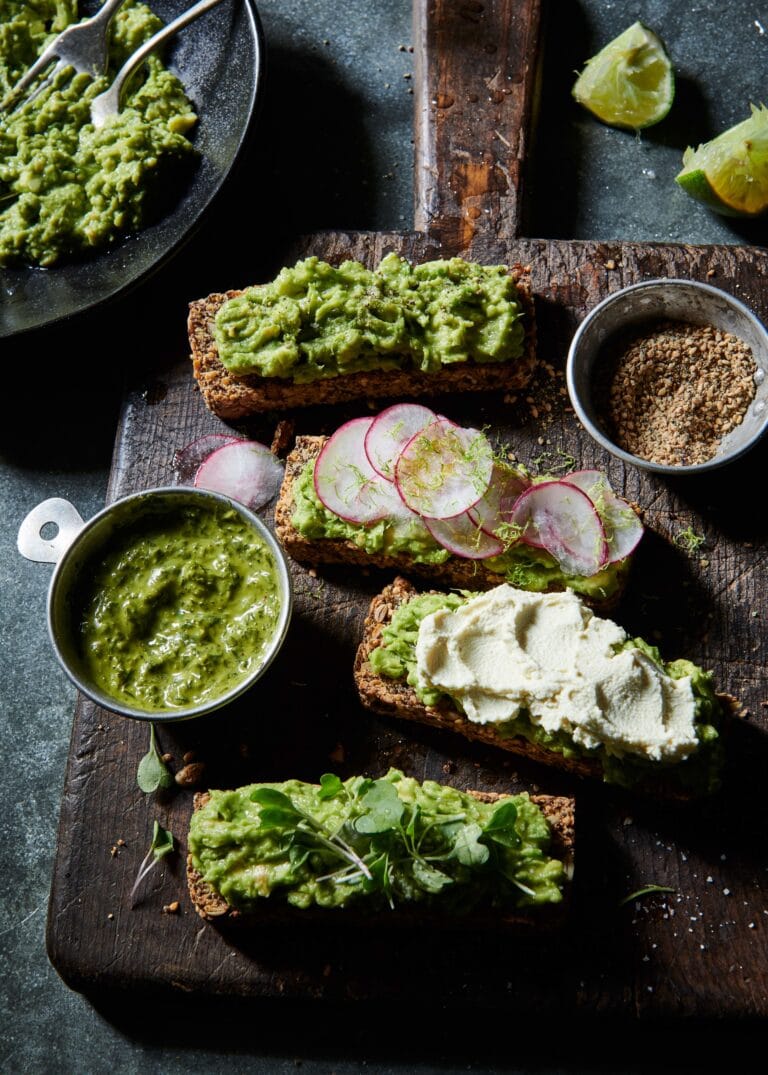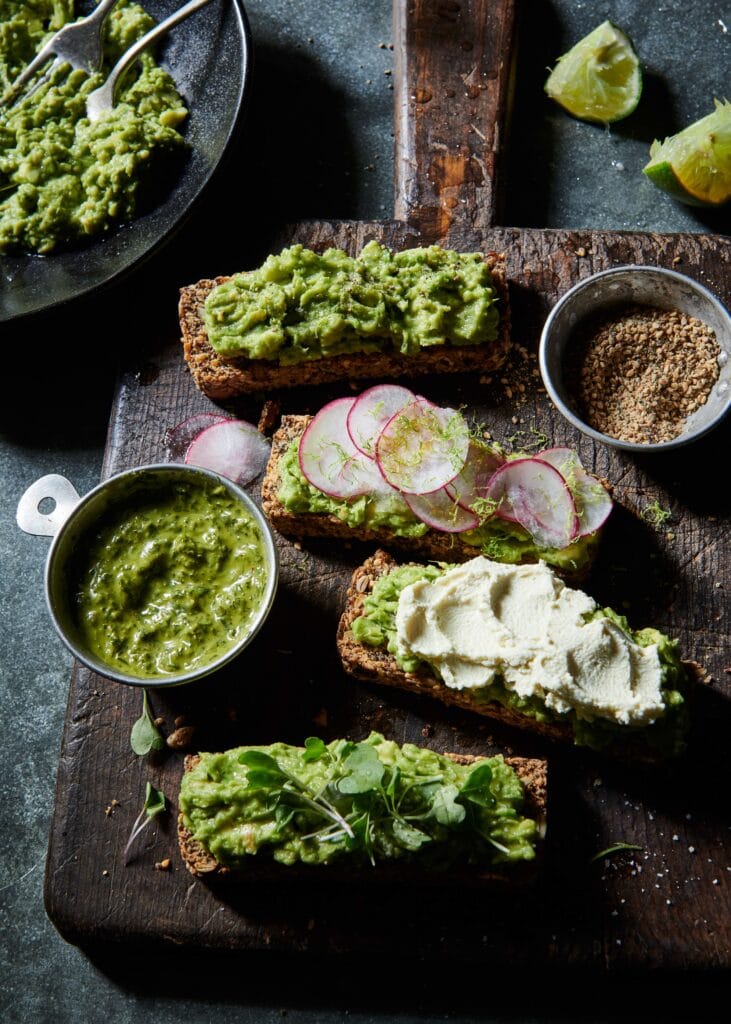 Avocado Toast
Instructions
To toast the bread, preheat the oven to 400ºF/200ºC and line a small baking sheet with parchment paper or a silicone liner. Place the two bread slices on the sheet, and bake for 10 minutes until starting to crisp. Turn the slices over, and bake for 5 minutes until toasted and starting to brown.

In a small bowl, combine the avocado, lime juice, salt, and pepper. Spoon half of the mixture onto each slice of toast. Add any booster toppings. Enjoy immediately. 
Video
Notes
ACTIVATING FOODS
Any nuts and seeds (besides hemp, chia, and flax) need to be activated for better digestion. For instructions, refer to the Activating Foods page. 
PROTEIN BOOSTERS
Check the protein content of the core recipe, review your protein needs, then refer to the SK60® Protein Boosters for the appropriate portion size.
plant protein: 
hemp seeds
sprouted watermelon seeds
*Serve the seeds sprinkled on top.
animal protein: 
eggs - organic, pasture-raised (poached or boiled)
*Cook, and serve on the side. 
FLAVOR BOOSTERS
Microgreens
Sprouts
1 radish, thinly sliced
Nutrition
Calories:
517
kcal
|
Carbohydrates:
29
g
|
Protein:
15
g
|
Fat:
41.9
g
|
Saturated Fat:
7.8
g
|
Sodium:
453
mg
|
Potassium:
926
mg
|
Fiber:
20
g
|
Sugar:
3
g
|
Calcium:
230
mg
|
Iron:
5
mg