Better digestion of nuts, seeds, and grains
Some of the Skinny60® recipes contain raw nuts and seeds, and a small amount of quinoa.
Always purchase high quality raw nuts, seeds, and whole grains from a reputable supplier with a high turnover, or your products could be stale or rancid. Nuts and seeds, in particular, are highly susceptible to rancidity. Walnuts, macadamias, pecans, and pine nuts go bad very quickly.  
To support better digestion of nuts, seeds, and grains, we recommend soaking and drying, or toasting these foods. 
If you do not employ these strategies to prepare your nuts, seeds, and grains for use in the recipes, you may experience stomach aches, nausea, gas, and bloating. 
Our motto: "Be a soaker or a toaster, not a bloater!"
Why you need to prep your foods
Nuts, seeds, and grains contain natural protective toxins (phytic acid) in their bran and hulls that act like armor, protecting the foods from germination until the conditions are perfect to sprout into healthy plants.  This brilliant natural mechanism also prevents these foods from sprouting in your pantry.
However, when nuts, seeds, and whole grains are ingested, their phytic acid "armor" interferes with enzyme function in your body and compromises your digestion. Phytic acid can also inhibit your absorption of calcium, iron, magnesium, and zinc.
Soaking nuts, seeds, and grains starts the sprouting process and neutralizes the phytic acid, which activates the nutrient potential of the food and the enzymes that aid in their digestion.
Rinsing and toasting nuts, seeds, and grains is a quicker way to remove some of the phytic aid, but not all of it.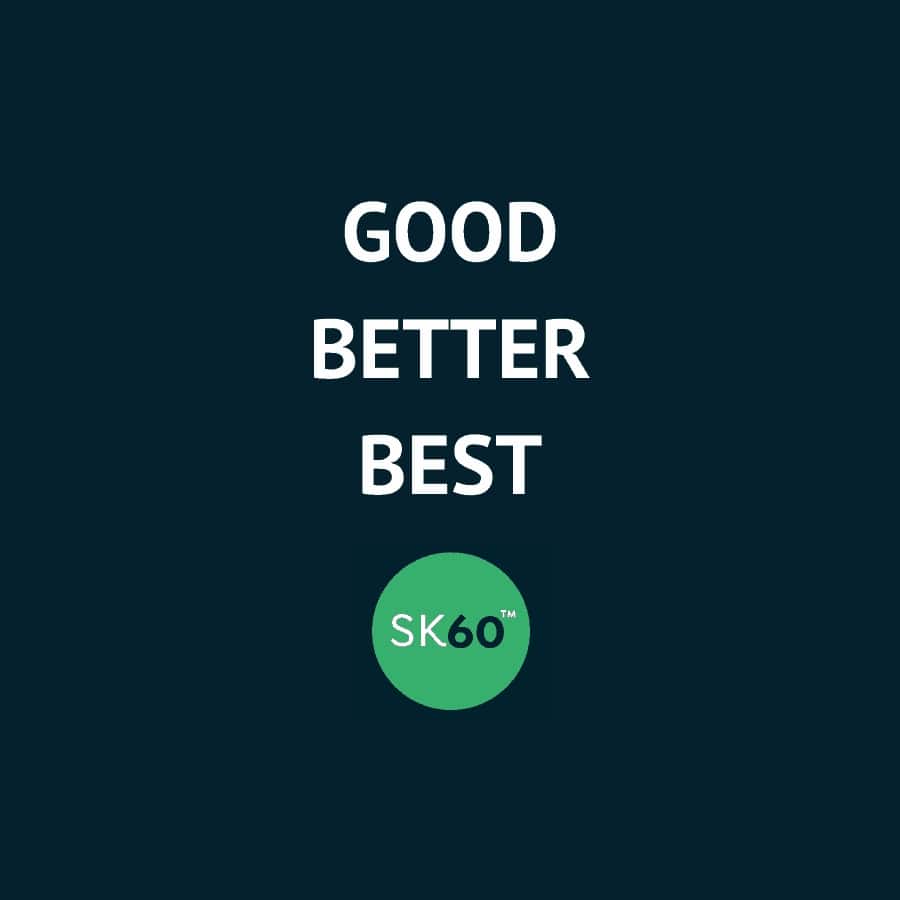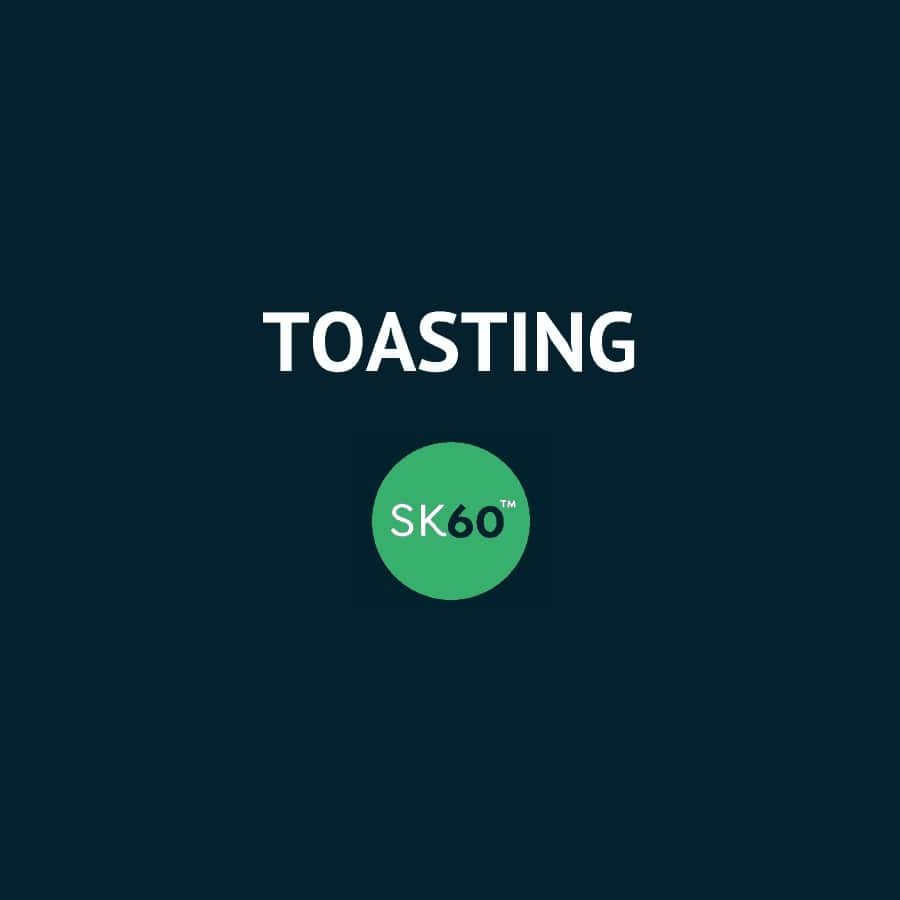 Toasting raw nuts and seeds (that have not been soaked before) is a quick way to make them more digestible. Rinsing and toasting helps to remove some of the phytic acid, but not all of it, and it does not activate the full nutrient potential of the food like soaking does. 
But, if you're pushed for time and need those nuts and seeds, toasting is a great option to reduce the stress on your belly! AND toasting nuts and seeds make them taste absolutely delicious. 

HOME-TOASTED VS COMMERCIAL ROASTED
Home-toasted nuts and seeds are not the same as "roasted" or 'toasted" nuts and seeds you purchase at the store. We don't use these commercially available varieties in the Skinny60® recipes as they are processed using low quality oils and refined salts and flavorings. These foods rarely taste fresh, and are often rancid.  
Continue Reading
How To Toast Nuts and Seeds
Preheat the oven to 300°F (150°C), and line a rimmed baking sheet with parchment paper. 

Measure out 2 cups of your chosen nut or seed. Seeds need rinsing before toasting to remove any dust and dirt. Nuts do not need to be rinsed. Place the seeds in a medium bowl, cover with filtered water. Swish the seeds around, and strain with a fine-mesh strainer. 

Spread the drained seeds in a single layer on the prepared baking sheet, and place in the middle rack of the oven. Toast for the prescribed time using the list below (eg 10 minutes), then remove from the oven, toss, and then toast for the further amount of time prescribed (eg 10 minutes). 

Remove from the oven, taste one, and once crunchy and they crumble within your fingers, they are ready. If not, place back in the oven for a minute at a time, until they are done. 

Once done, transfer the parchment paper with the seeds from the hot baking sheet to a cutting board to cool, or the seeds will continue cooking, which you don't want. 

Once completely cooled, transfer the toasted seeds to a sealed glass jar, and store in the fridge, or a cool dark pantry. 
TOAST TIMES
Almonds: 10 minutes, stir. Then, 8 to 10 minutes more, until insides are light brown. 

Sesame Seeds: 10 minutes, stir. Then, 10 minutes more, until fragrant and easily crushed between your fingers. 

Pumpkin and Sunflower Seeds: 12 minutes, stir. Then, 12 minutes more, until puffed and fragrant.

Walnuts and Pecans: 4 to 5 minutes (pieces) or 6 minutes (halved and whole), until crisp and fragrant. For walnuts, rub between your fingers to remove papery bitter skins. 

Hazelnuts: 10 minutes, stir. Then, 4minutes more, until insides are light brown. Rub between your fingers to remove much of the brown papery skins. 
Download the Toasting Cheat Sheet for a full list of foods and toast times.
USER A TIMER
Use a timer so you don't burn your nuts and seeds. Cooking times may vary depending on the accuracy of your oven temperature and the amount of nuts and seeds. If you toast more than the amount prescribed, they will take longer. Be sure to place the food in single layers so that they toast evenly. 
USE PARCHMENT PAPER
Use parchment paper so you can slide them off the trays the moment you take them out of the oven as they will continue cooking. Reuse the parchment paper to reduce waste. 
STORE AND CRISP UP
All toasted nuts and seeds will last longer if you store them in the fridge. If your toasted foods lose their crunch, place them in the oven at 300°F (150°C) for 5 minutes or more to crisp them up again.
Why Soak Nuts, Seeds, and Grains
Soaking nuts, seeds, and grains (getting them moist) essentially replicates the perfect moist conditions required for germination and neutralizes these anti-nutrients and enzyme inhibitors to make them more digestible.
Foods require different soaking times for full germination. 
As a general rule with nuts: the harder the nut, the longer the soak.
Long-soak foods (almonds, pistachios, hazelnuts, sunflower seeds, pumpkin seeds, sesame seeds) need at least 8 hours.
*Quinoa requires 10 to 12 hours to "sprout". You can also add a piece of kombu or wakame (seaweed) to assist with disabling the phytic acid.
Medium-soak foods (pecans, walnuts, Brazil nuts) are oilier and swell up quickly, so require less soaking time.
Short-soak foods (cashews, macadamias) have the highest fat content and require only 2 to 4 hours soaking. Do not soak these nuts for longer than 4 hours. Soaking them for extended periods of time break down their health-promoting oils.
Download the Soaking and Sprouting Cheat Sheet for a list of soak times for specific foods.
Continue Reading
Reasons To Soak 
Improves digestion:

Soaking raw nuts, seeds, and whole grains in warm acidulated and salted water simulates the ideal moist germinating conditions these foods wait for in nature, essentially tricking the food into "sprouting", which neutralizes enzyme inhibitors.

Unlocks nutrients:

Soaking activates the full nutrient potential of food. The potency of vitamins like A, C, and B get a boost, proteins become more available, and enzymes are released.

Improved flavor and texture:

Soaking softens food, making it easier to blend. Hydrated nuts, seeds, and dried fruits liquefy more completely, even in high-speed machines. The silky, creamy consistency you get by soaking nuts before blending into soups and smoothies isn't achievable with unsoaked nuts. Similarly, soaking dates for smoothies and sweets, and sun-dried tomatoes for raw sauces yields the best results.

Reduces prep and cook times:

Soaking hard and fibrous foods for smoothies, soups, dips, and sauces results in creamier consistencies, particularly with conventional blenders.

Soaked quinoa cooks more quickly and requires less water.

How To Soak Nuts, Seeds, and Grains 
The easiest way to practice soaking for long-soak foods is in the evening right before bed. Then, upon rising, rinse, drain, and dry. Alternatively, soak in the morning to use at night.
If you're using more than one soaked food in a recipe such as making a nut milk or sauce with multiple nuts, soak the ingredients separately, drain, rinse, and then combine in the recipe.
In a glass or ceramic container, place your food, and fully cover it with a solution of warm filtered water, natural salt, and apple cider vinegar or lemon juice. I generally use two parts water to one part food by volume; per quart or liter of water, I add 1/4 teaspoon of salt and 1/2 teaspoon of lemon juice or apple cider vinegar. (The addition of acid can help activate phytase, which breaks down phytic acid.) So, to soak 1 cup of almonds, I'd add 1/8 teaspoon salt and 1/8 teaspoon acid to 2 cups (480ml) of water, and immerse the nuts in the mixture.
Cover the bowl with a breathable dish towel, and let stand at room temperature for the directed period. 

During soaking, it's normal to see a few

nuts, seeds, or grains floating on the surface. These are possibly rancid. Discard them. It's not uncommon to have a lot of floaters. In this case, keep the nuts. It's the nature of the nut. You will also see food particles, a murky film on the surface of the water, and sediment on the bottom of the container. This is absolutely normal. These are the anti-nutrients that the soaking process has drawn out.

Empty the contents of the bowl into a colander or large fine-mesh strainer, rinse the bowl, and then place the food back in. Refill the bowl with clean water, fully submerging the food, then swish the contents around, strain, and rinse again. Repeat this process again if needed so that the food and water is completely clear.
Use the soaked food to make milk, smoothies, sauces, or other dishes, or dehydrate or oven-dry per the instructions below. 
Quick Soaking (for texture; no health benefit)
If you haven't prepared ahead of time or are making recipes in a hurry, you can soften nuts, seeds, and grains for quicker cook times and better textures.
Note: Quick soaking in hot water has no nutritional benefit. Anti-nutrients are not neutralized and the heat kills the digestive enzymes present in the raw food.
Nuts, seeds, and grains: Place in a glass or ceramic container, cover with boiling water; let stand for 10 minutes, then drain and rinse.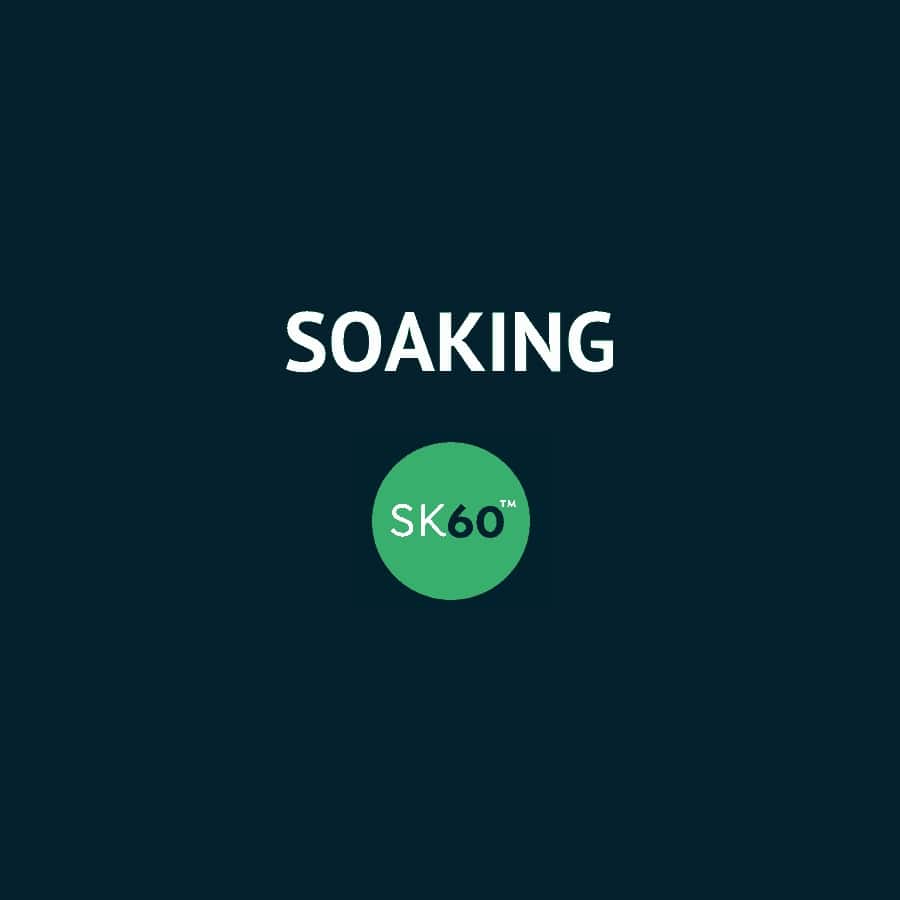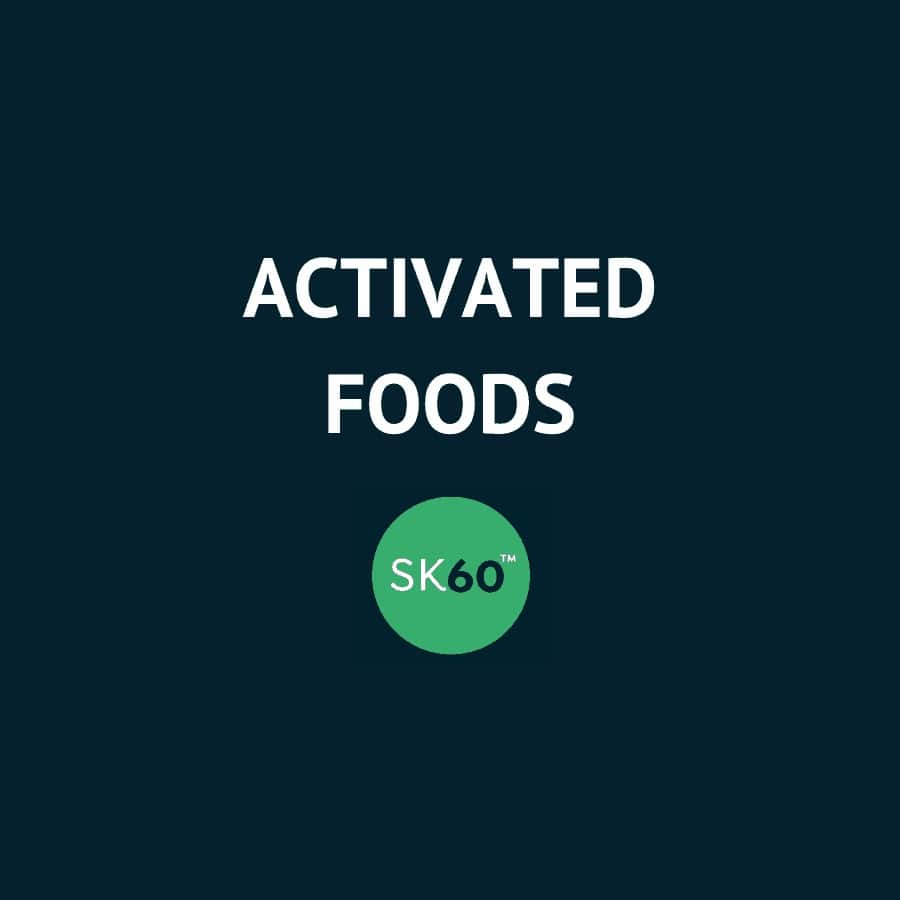 BEST: Purchase Activated Foods
This is the easiest way: let somebody else do the work for you, and purchase activated (sometimes labeled "sprouted" nuts, seeds, and grains online or from a health food store.
See our SHOP for brand recommendations in the pantry or snacks section. But, here are the top ones:
UNSALTED (for use in recipes)
SALTED (for snacks)
If you're not using nuts, seeds, and grains immediately after soaking, dehydrate them for use later.
Drying foods in an electric dehydrator (which works at low temperatures so raw foods retain their live enzymes) allows you to preserve activated foods for use in a variety of recipes.
To dehydrate, spread out your soaked foods on the mesh-screened trays of the dehydrator, and dry for 12 to 48 hours at a setting no higher than 115°F (46°C) to preserve the live enzymes. Most manuals come with instructions for specific foods. Seeds typically dry best at about 100°F (38°C) and nuts at 115°F (46°C).
Continue Reading
Allow the food to dry and cool completely (it'll get crunchy) before sealing in an airtight container. If it holds any residual moisture, it will quickly make friends with mold. To avoid this, leave the lid off the container for a few hours before sealing it up.
If you don't have a dehydrator, use a regular baking sheet and dry on the lowest setting of your oven for 12 to 24 hours. Keep in mind that even a standard warm setting of an oven is well above 115°F (46°C) which is more than hot enough to kill live enzymes. Drying times will vary. Make sure your foods are completely dry, or they will make friends with some mold when stored.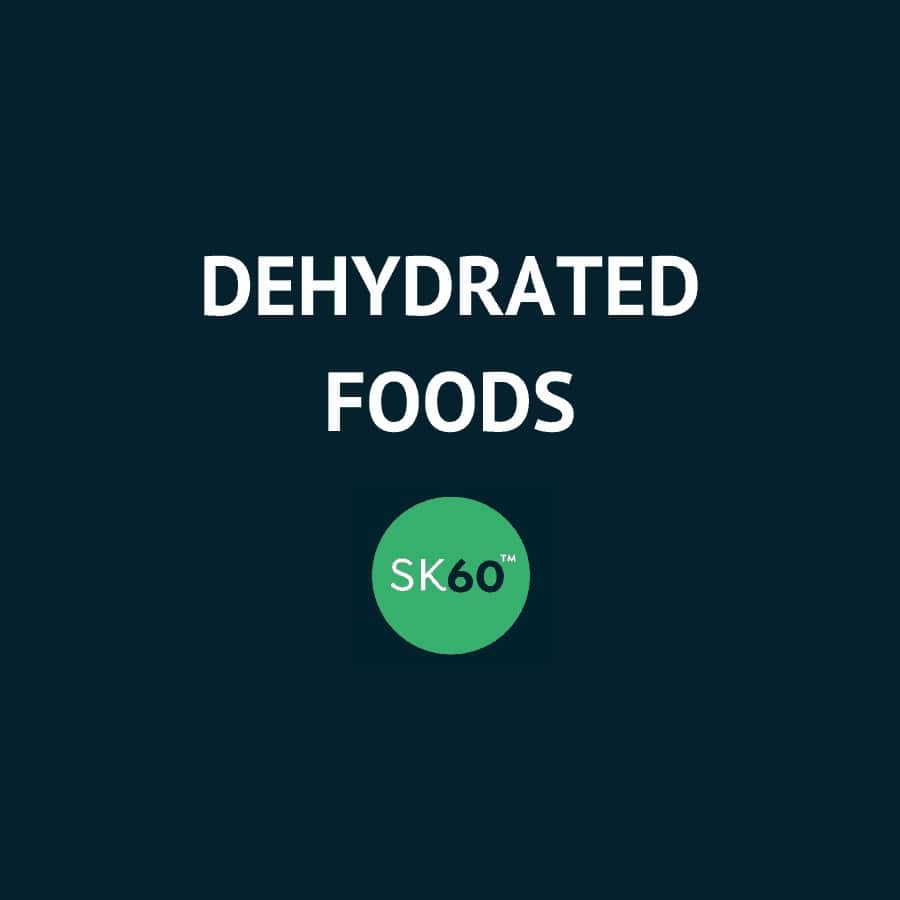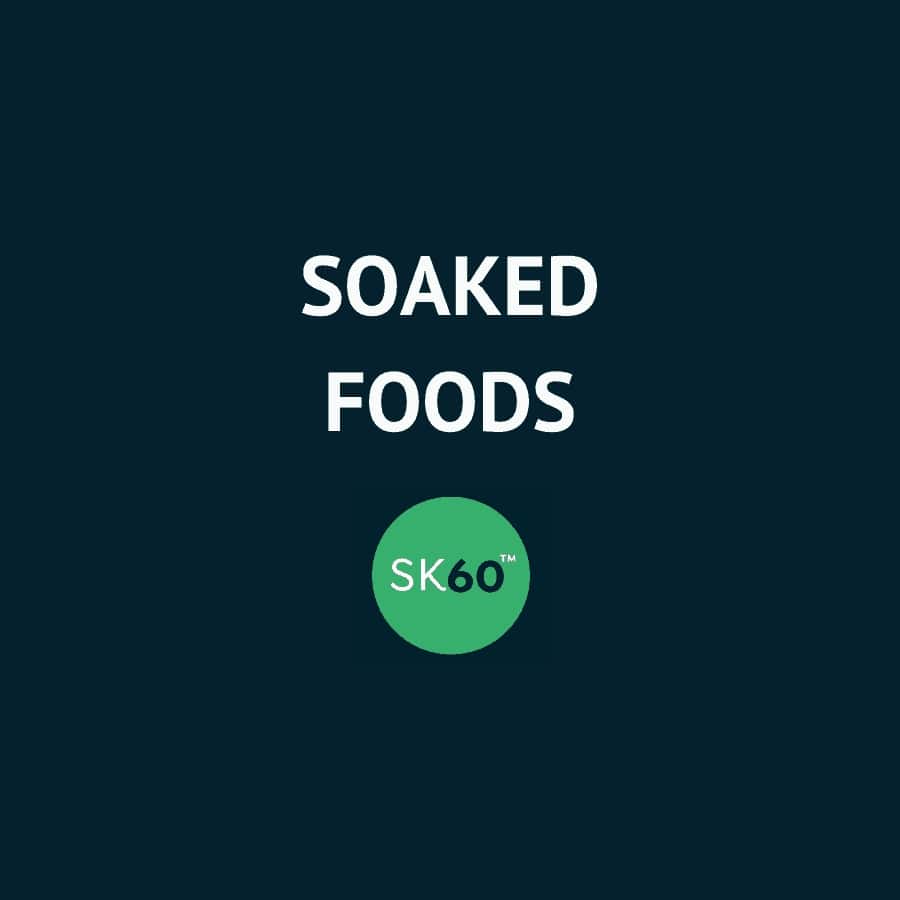 NOTE:
Freshly soaked and drained nuts, seeds, and grains (that are still wet) need to be used immediately. Cook the grain (see notes about adjusting cook times below), or use the nuts and seeds to make fresh nut milks, creams, smoothies, soups, and desserts.
When you use long-soaked nuts and seeds wet it does shorten the shelf-life of RAW RECIPES as the wet food is semi-fermented. So, recipes such as nut milks, raw sauces, cheeses and dressings, ice creams, etc will only last 2 to 3 days.
A BETTER APPROACH:
I soak and dehydrate all nuts and seeds (except chia seeds, hemp seeds, and flax seeds that NEVER need to be soaked and dehydrated) as soon as I purchase them. I then store them in sealed glass containers in the pantry or fridge.
Then, when I need them for a recipe, I either use them activated and dry (for a crunchy element for salads and toppings etc) OR I quick-soak them (pour boiled water over them for 10 minutes) just to soften them for the best texture for sauces, dressings, smoothies, and desserts. When you use soaked and dehydrated (activated) nuts and seeds and then quick-soak them right before you need to use them in a recipe, your dish will last longer, typically 5 to 7 days in the fridge.
Continue Reading
Adjust the cooking time for soaked grains 
When cooking soaked grains, use about half the water you would to cook unsoaked grains.
As a general rule: Use a one-to-one ratio (by volume) of water to soaked grain to cook them to al dente.
When using soaked grains in recipes, start with half the liquid called for, and add more liquid as needed to reach the desired consistency.